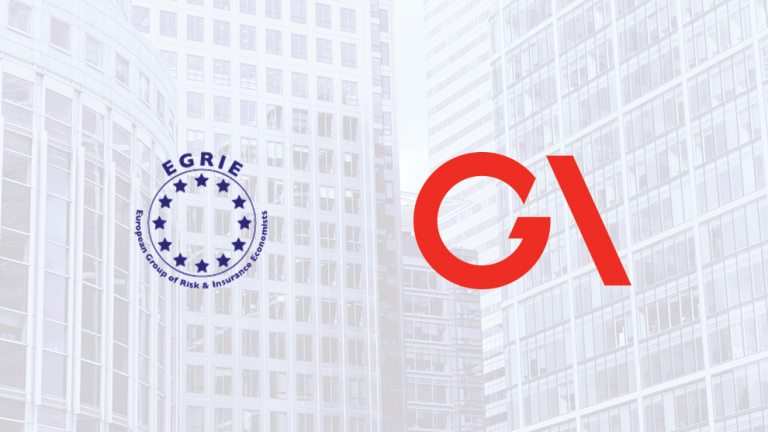 Affiliated organisations
The Geneva Association has established a series of affiliated organisations that operate independently but in a coordinated way in parallel fields of research. The affiliates are often supported by the Association but have their own identity and stand apart from the Association's main research programmes.
European Group of Risk and Insurance Economists (EGRIE)
EGRIE was created by The Geneva Association in 1973 and has been supported by the Association since then. A European-based non-profit organization, EGRIE is dedicated to promoting academic and professional research on risk and insurance.
This is mainly achieved through the organisation of scientific conferences and meetings, the publication of research materials and the creation of a contact network.
The proceedings of the EGRIE seminars are published in The Geneva Association's Conference Papers.
C-Suite Networks
The Geneva Association has built over time networks of C-suite insurance experts at members' companies. The Association organises a series of meetings that bring those experts together, offering a unique opportunity to exchange points of view about current and emerging topics.
Annual Round Table of Chief Risk Officers (ART of CROs)
The conference provides a forum for discussion on challenges and lessons learned from the practical application of a risk framework within an insurer. The discussions are practice-based and complementary to the more macro themes tackled at the Association's annual Chief Risk Officers Assembly.
Chief Risk Officer Assembly
The CRO Assembly facilitates a debate outside The Geneva Association's membership. The assembly thus serves as a platform in which the wider CRO community meet with each other and with leading experts and academics in emerging areas of risk.
Annual Circle of Chief Economists (ACCE)
The Geneva Association Chief Economists network provides a forum for the discussion of the current and future macroeconomic environment for (re)insurers. This platform enables the exchange of ideas about the development of insurance as well as the analysis of key challenges to the industry.
Chief Investment Officers Network
The Geneva Association Chief Investment Officers Network strives to create more knowledge and better understanding about issues that confront the role and function of insurance asset management and the formulation and implementation of investment strategies. It serves as a platform for the interchange of information, expertise and best practices.