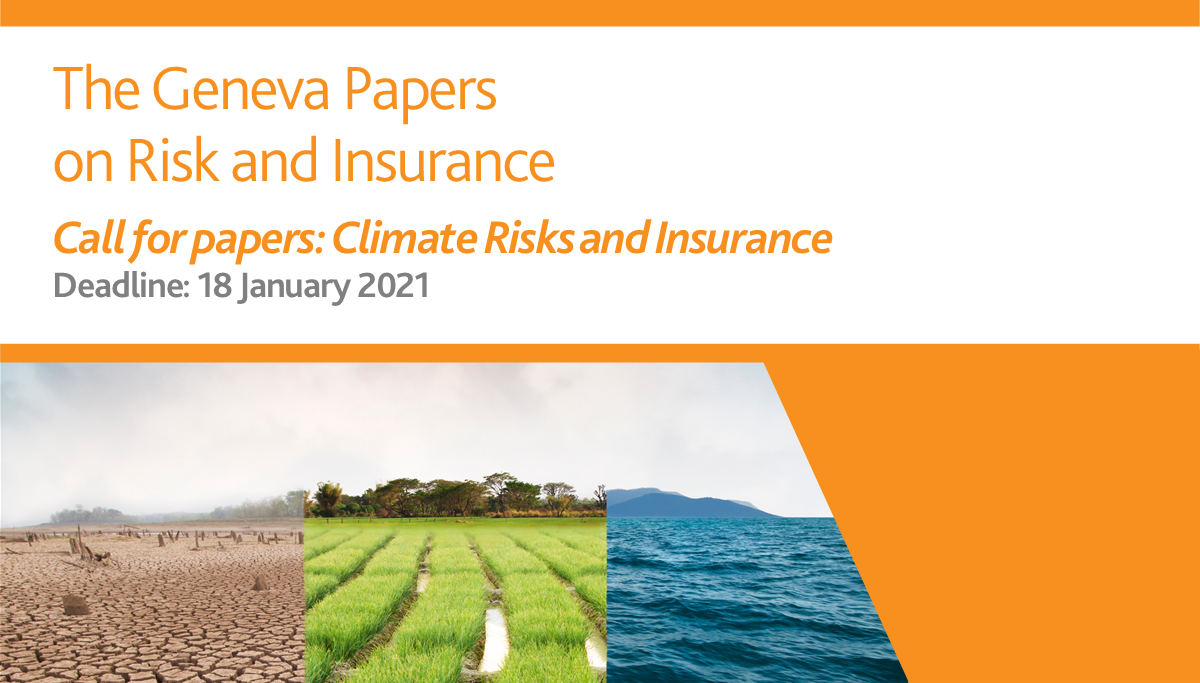 We encourage you to submit contributions dealing with the effects of climate risks on the ability of insurers, governments and countries to manage these risks efficiently. Papers could deal inter alia with the following issues:
The role of insurance in managing climate risks (e.g. physical risk, transition risk)
How insurance can help with the allocation of financial resources to increase economic resilience to climate change (climate finance)
The role of risk transfer and insurance solutions to protect governments against budget volatility and ensure immediate access to liquidity post disaster
The role of risk financing and insurance strategies in incentivising climate risk reduction, risk prevention and adaptation strategies
Public–private partnerships engaging governments, the (re)insurance industry and others to promote catastrophe risk insurance programmes
The development of risk securitisation to manage climate risks
The role of risk information, risk awareness and risk communication in helping national and subnational governments, businesses and people make informed decisions on investments and climate risk management
Suggestions for other topics related to climate risks and insurance will be considered for this special issue.
All contributions will go through a peer review process.
Papers should be submitted electronically by 18 January 2020 at the latest.
For further information, visit the website of The Geneva Papers.
For further information on this special issue, please contact Hannah Dean.