Cyber incidents and related losses are on the rise, with issues around cybersecurity now recognised as a top global risk. This offers a significant opportunity for the insurance industry but also throws up significant challenges. As the nature of cyber threats continues to evolve, academic research – rather limited in this area to date – will be key in helping insurers develop and adapt their products and solutions effectively.
Against this backdrop, we are pleased to announce a special April 2023 issue of The Geneva Papers on Cyber Risks and Insurance.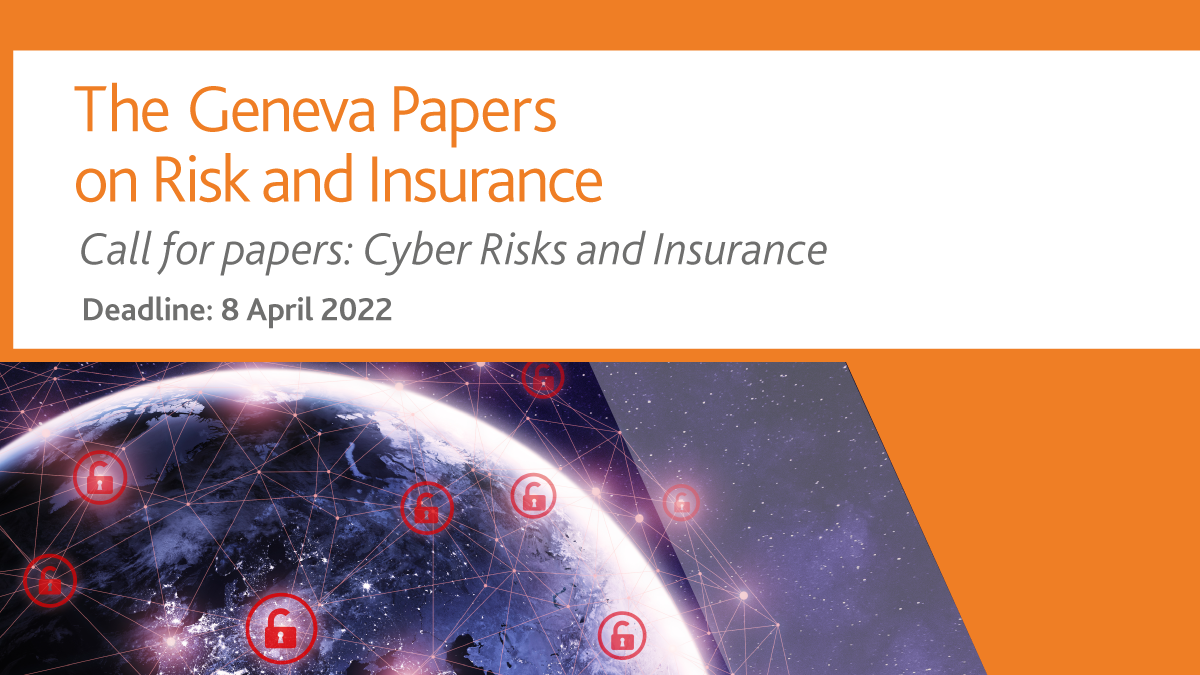 We encourage you to submit contributions related to the following areas:
Modelling, empirical analysis and management of cyber risk
Innovative ways to manage cyber risk through insurance
The (economic) impacts of cyber risk on society and individuals
Cyber terrorism, cyber warfare and state-sponsored cyber activity
Insurability of cyber risk
Re/insurance markets and insurance products to cover cyber risk
The role of cyber insurance in incentivising corporate investments in loss prevention and resilience building
Regulatory demands and global macroprudential standards for cyber risk
Public-private partnerships to create cyber risk insurance pools
The maturity path of the cyber insurance market
Perceptions of cyber risk and cyber insurance          
Data availability and cyber underwriting decisions
Suggestions for other topics will be considered by the editors.
All contributions will go through a peer review process. The guest editors for this special issue are Prof. M. Martin Boyer (Power Corporation of Canada Research Chair at HEC Montréal) and Prof. Martin Eling (University of St. Gallen).
Papers should be submitted electronically by 8 April 2022 at the latest.
For further information on The Geneva Papers, visit the website of The Geneva Papers. For further information on this special issue, please contact Hannah Dean.
About The Geneva Papers
The Geneva Papers on Risk and Insurance – Issues and Practice is the flagship journal of The Geneva Association, focused on topics of current interest in the field of insurance economics.
The Geneva Association, the leading think tank of the insurance industry, founded the journal in 1976 in order to publish research that bridges the gap between academics and insurance professionals and improve the scientific knowledge of the insurance industry.