The Geneva Association is pleased to announce a special April 2022 issue of The Geneva Papers on Risk and Insurance – Issues and Practice on Emerging Health Risks and Insurance.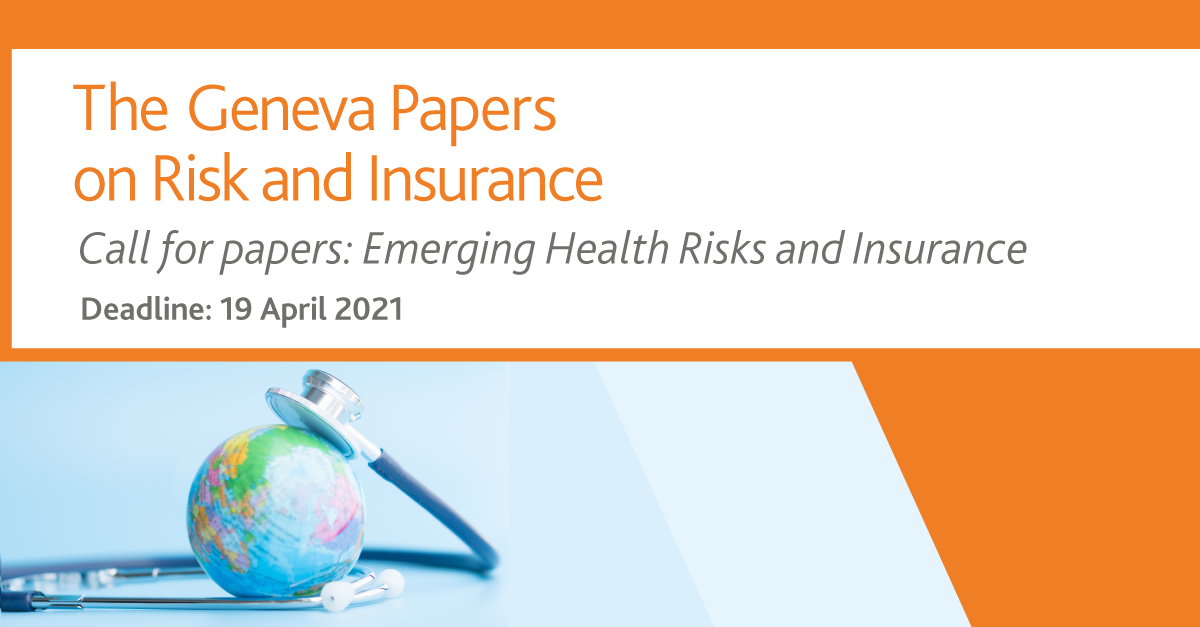 We encourage you to submit contributions related to the following areas:
The role of insurance in managing pandemic risks
Insurance and the promise of digital health
Financing and insuring environmental health risks
Insurance, behavioural changes and the rise of non-communicable diseases
Personalised medicine and insurance coverage
Health insurance and population health management
The importance of data in predicting and managing health risks
Financial protection and mental health
The role of risk securitisation in managing health risks
Trends in emerging health risks and the implications for health insurance systems
Suggestions for other topics will be considered by the editors.
Further information
All contributions will go through a peer review process. The editors for this special issue are Christophe Courbage (Geneva School of Business Administration) and Luke Connelly (The University of Queensland; The University of Bologna).
Papers should be submitted electronically by 19 April 2021 at the latest.
For further information on The Geneva Papers, visit the website of The Geneva Papers. For further information on this special issue, please contact Hannah Dean.