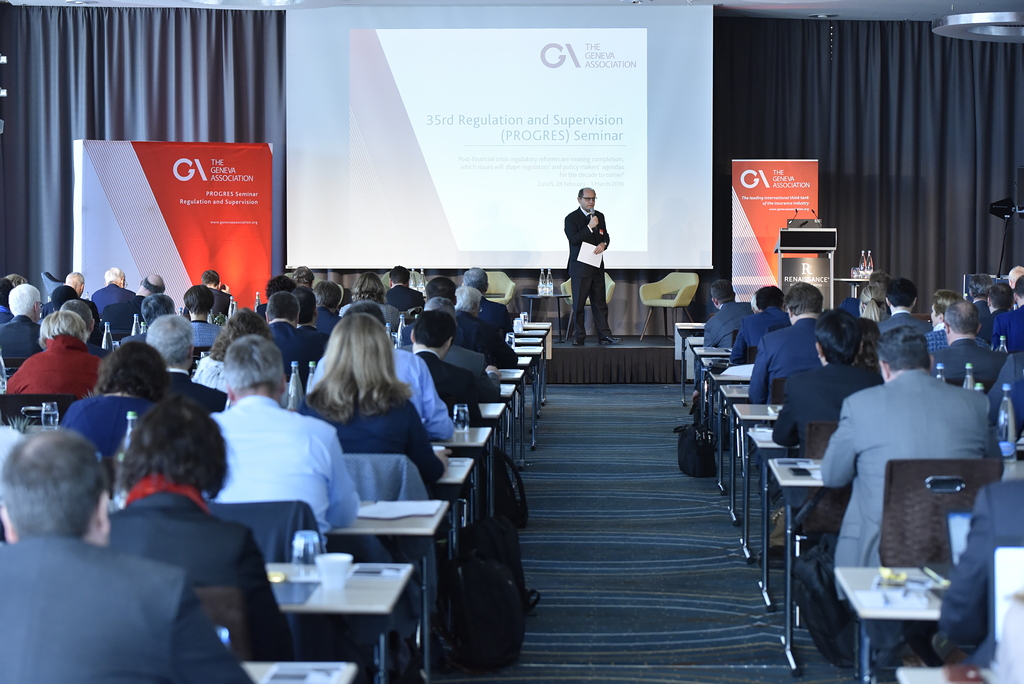 Event Information
Our annual PROGRES Seminar brings together key members of the re/insurance and regulatory/supervisory communities to exchange views on important related developments in the insurance industry.
The theme of the 2020 PROGRES Seminar is 'Insurance for a Better World'.
Registration
If you received an invitation to the PROGRES Seminar, login to your GA account to continue with registration.
Otherwise, our conference team will be pleased to assist you. Email us at conference@genevaassociation.org.
Registration Fees
Insurance companies
Geneva Association members CHF 700-
Non-members CHF 850-
Other participants
Regulators, supervisors, insurance associations CHF 700-
Other attendees (consultants, law firms, brokers) CHF 1'500-
Registration fees are non-refundable.