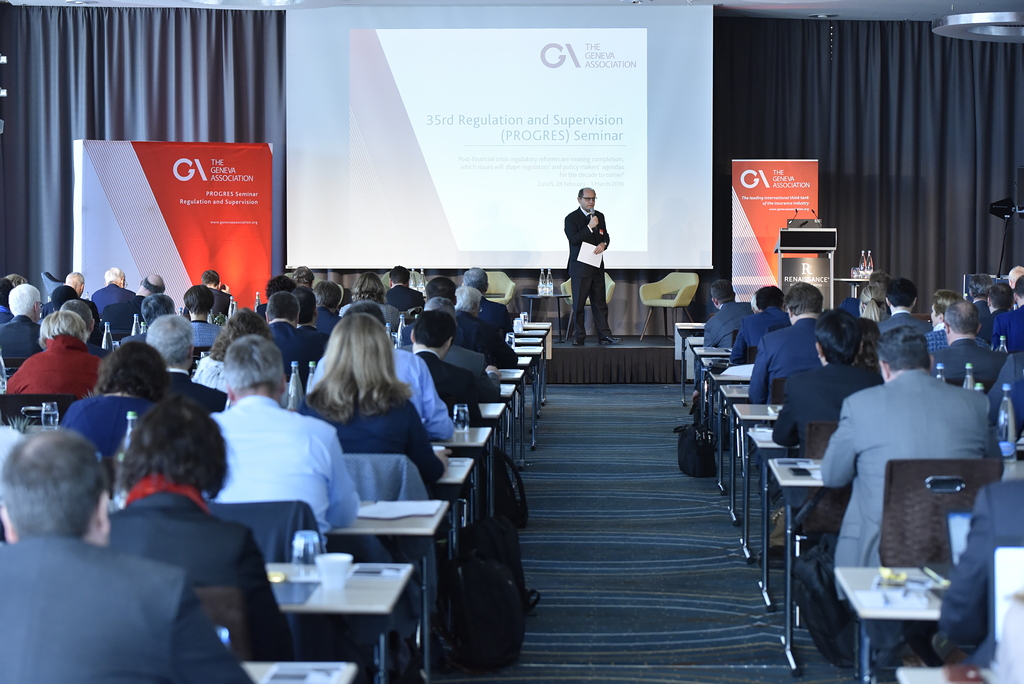 Event Information
The PROGRES seminar brings together key members of the (re)insurance and regulatory/supervisory communities to exchange views on important regulatory and supervisory developments in the (re)insurance industry.
You will receive further details upon confirmation of your registration on The Geneva Association website. Your registration fee will help The Geneva Association fund the costs of organising the seminar.
Registration Fees:
Insurance companies:
Geneva Association members CHF 700-
Non-members CHF 850-
Other participants:
Regulators, supervisors, insurance associations CHF 700-
Other attendees (consultants, law firms, brokers) CHF 1'500-
Please note that registration fees are fixed and non-refundable.