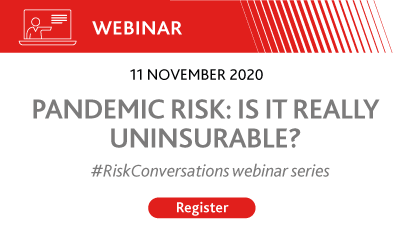 Event Information
11 November, 16:00–17:00 CET (10:00–11:00 EST)
COVID-19 has sparked a widespread debate on the role of insurers in shouldering losses related to pandemics. In addition to the sickness-related impacts of the virus, government-imposed lockdowns have been enormously detrimental to businesses. Insurers are promptly paying all legitimate claims, but COVID-19 has revealed gaps in coverage and the need to explore feasible protection solutions.
The Geneva Association's new study, An Investigation into the Insurability of Pandemic Risk, sheds new light on a number of previously unanswered questions:
What are the protection gaps in the areas of business interruption, health and mortality?
How much capacity do insurers have to absorb related losses and help close these gaps?
Which criteria determine whether a risk is insurable?
How do the characteristics of pandemics – and their level of insurability – compare to other catastrophic risks?
We invite you to join the authors of the report for a presentation of our research findings, followed by an interactive discussion.
Participants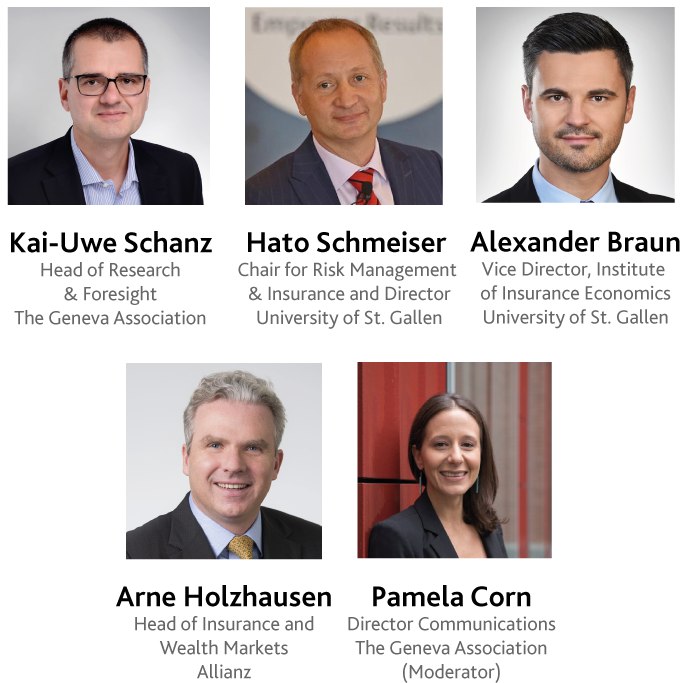 The report on which this discussion is based lays the groundwork for The Geneva Association's next report on pandemics and insurance, Public- and Private-Sector Solutions to Pandemic Risk, to be published later in 2020.