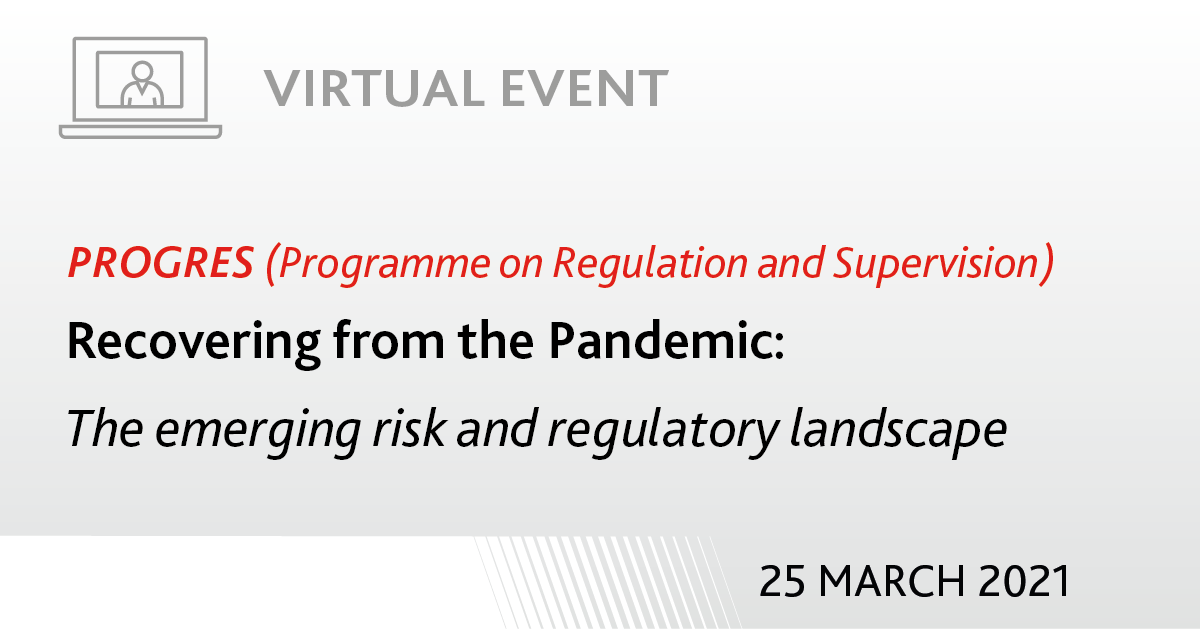 Event Information
Thursday, 25 March 2021
13:00–15:30 CET / 8:00–10:30 EDT
This event was held under Chatham House Rule in order to promote open and candid discussion.
The event set the stage for our 2021 PROGRES Seminar, which we hope to hold in person in Zurich in autumn 2021. Further information will follow in due course.
13:00–13:05 
Welcome remarks
13:05–14:00 
Session 1: Foresight on environmental risks
For the past several years, insurance regulatory and supervisory authorities have been exploring climate change-related risks; in parallel, insurers have been advancing methodologies and tools to implement the recommendations of the TCFD. Today many stakeholders are starting to realise that broader environmental issues, such as biodiversity loss and other environmental degradation, also have significant implications for insurers. In this session, experts will discuss regulatory approaches to climate and emerging environmental risks and what they mean for the insurance industry.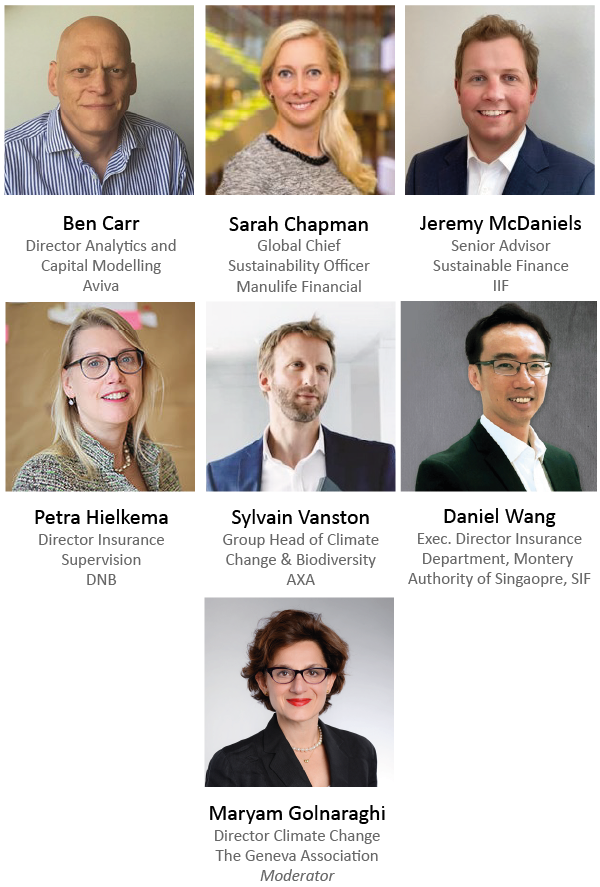 14:00–14:05  
Break
 
14:05–15:00 
Session 2: Balancing customer protection and prudential regulatory considerations during the pandemic
The COVID-19 pandemic has exposed a massive business interruption protection gap and illustrated clear limits to insurability in the commercial space. While businesses need a safety net, insurers are not equipped to underwrite entire economies. This mismatch also merits a closer look at the interplay between the prudential and conduct sides of regulation. The session will present key considerations for insurers, regulators and policymakers in tackling these issues and searching for common ground.
15:00–15:25   
Keynote speech: National and International Collaboration: Protecting Consumers and Promoting Resillient Insurance Markets
15:25–15:30    
Closing remarks