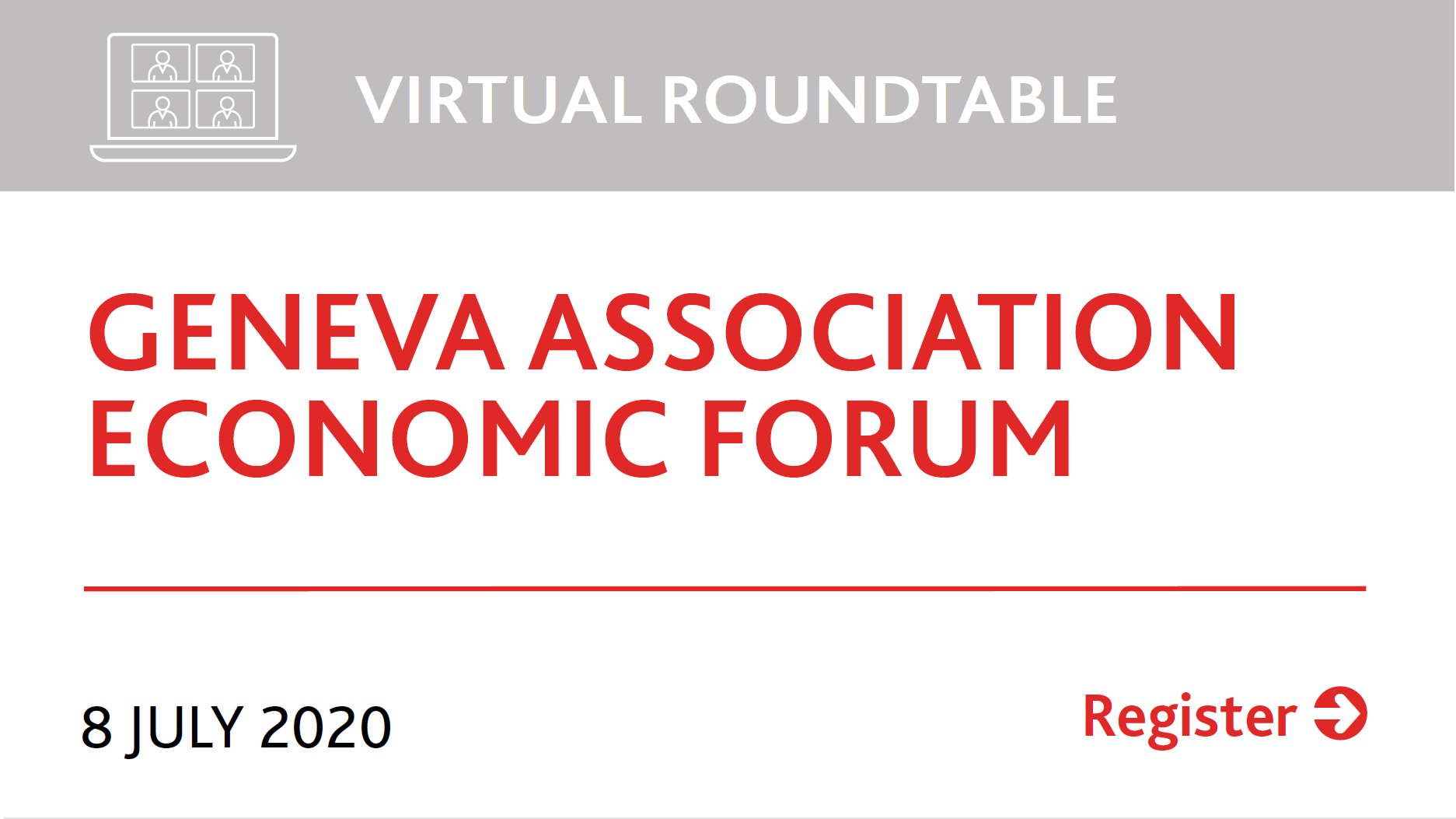 Event Information
We are pleased to invite you to the virtual Geneva Association Economic Forum (GAEF), originally planned to take place in March 2020 in Paris, hosted by SCOR.
Date: Wednesday, 8 July 2020
Time: 15:00–16:00 CEST/9:00–10:00 EST

The GAEF is a novel and exciting platform that repositions our long-standing Annual Circle of Chief Economists (ACCE) to include chief strategy officers and senior market research and corporate planning professionals. We all share a keen interest in staying abreast of the opportunities and challenges presented by an ever more volatile, uncertain, complex and ambiguous operating environment.
Our roundtable discussion will focus specifically on COVID-19 – The global economic and insurance outlook, over the short-, medium- and long-term.

This conference is by invitation only. Interested participants can contact conference@genevaassociation.org to inquire about attending.