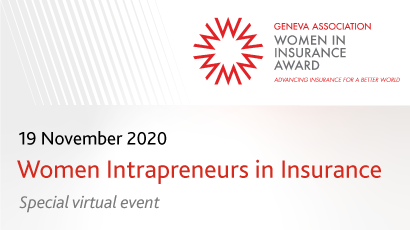 Event Information
19 November 2020, 4:00–5:00 PM CET
Join us for a candid conversation with three women insurance leaders on the power of intrapreneurship to promote innovation and address gender imbalance in the insurance industry.
Speakers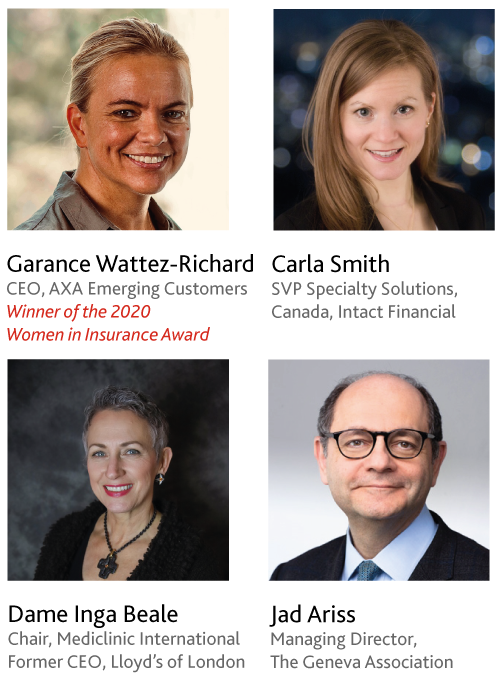 Women make up 60% of the workforce in insurance, yet they only occupy 12% of executive positions, such as CEO, CFO and COO. As a result, younger women working in insurance do not always see themselves reflected in senior roles and perceive a way to get there themselves.

Women intrapreneurs are helping to resolve this. Drawing on their deep company knowledge and established relationships, they can advance new opportunities for the company and achieve greater prominence at the leadership level.

The Geneva Association's Women in Insurance Award is also shining a light on women leaders in insurance and their achievements.

We were thrilled in 2020 to give the first award to Garance Wattez-Richard for leading successful inclusive insurance initiatives, as CEO of AXA Emerging Customers, that protect underserved populations.

At this event, Garance and women insurance leaders Inga Beale and Carla Smith will take us through their professional journeys, revealing what's been challenging (or not) for them along the way and how intrapreneurship has benefited them, their companies and their colleagues alike.