Limiting global warming to 1.5°C compared to pre-industrial levels in the coming decades requires a well-planned approach to achieving net-zero targets. To facilitate the transition, new technologies and infrastructure need to be developed and implemented at scale. However, these changes come with myriad risks. Assessing, pricing, sharing and allocating these risks will be fundamental for both large-scale implementation and raising private capital.
This joint OECD-Geneva Association climate conference, held virtually on 12 October 2021, brought together policymakers, academics and insurance industry executives ahead of this year's COP26 summit to discuss the role of insurance in de-risking and financing technological developments needed to enable the transition to net zero, and the partnerships that need to be forged to enable and incentivise innovation and implementation.
Welcome remarks
Charles Brindamour, CEO, Intact Financial, and Chairman, The Geneva Association, and Jeffrey Schlagenhauf, Deputy Secretary-General, OECD, opened the conference.
Opening the conference, Charles Brindamour, CEO of Intact Financial, and Chairman of The Geneva Association, and Jeffrey Schlagenhauf, Deputy Secretary-General of the OECD, outlined the essential  role the insurance industry can play in enabling the transition to a net-zero economy.
Charles Brindamour noted that insurers are at the 'front line' when it comes to experiencing the consequences of climate change, but they also have a key role to play in shaping the solution. The insurance industry can help to de-risk the transition towards a low-carbon or net-zero economy by sharing its strengths and expertise in data analytics and risk management, as well as leveraging its relationships with billions of customers and trillions in investments. Governments also have a powerful role to play, but their climate priorities must be clear and focused.
Jeffrey Schlagenhauf explained that innovation and technology will be critical for a successful journey to a net-zero economy. Insurers can support this transition by mitigating risk for investors in new technologies as well as de-risking existing infrastructure. Insurance regulators and supervisors will also need to create an enabling environment that facilitates insurance companies' capacity to support this transition as risk managers, underwriters, and providers of the needed capital investment.
Keynote address: The role of innovation and technology in meeting the goals of the Paris Agreement

Patricia Espinosa, Executive Secretary, United Nations Framework Convention on Climate Change (UNFCCC).
In her keynote address, Patricia Espinosa, Executive Secretary of the United Nations Framework Convention on Climate Change (UNFCCC), called on the insurance industry to redirect underwriting and investments to decarbonise the economy in alignment with the Paris Agreement.
The transition to a low-carbon economy is likely to be one of the greatest economic transformations in history, with enormous growth potential. However, action at pace and scale is needed to get the world off its current deadly path. Insurers' work in assessing, pricing, sharing and allocating climate change risk to unlock a new scale of climate financing may help to move the needle, as will efforts from the industry to help countries scale-up mitigation and adaptation measures.
Patricia Espinosa urged the insurance industry to:
Make sure its own activities are consistent with net-zero goals.
Redirect insurance cover to renewable energy and away from major greenhouse-gas-emitting industries.
Underwrite only those portfolios that are consistent with the Paris Agreement.
Individual insurers alone will not be able to turn the tide of climate change; all insurers must embrace these values and contribute to the common cause.
Panel 1: Scaling up new technologies towards net zero
Setting the stage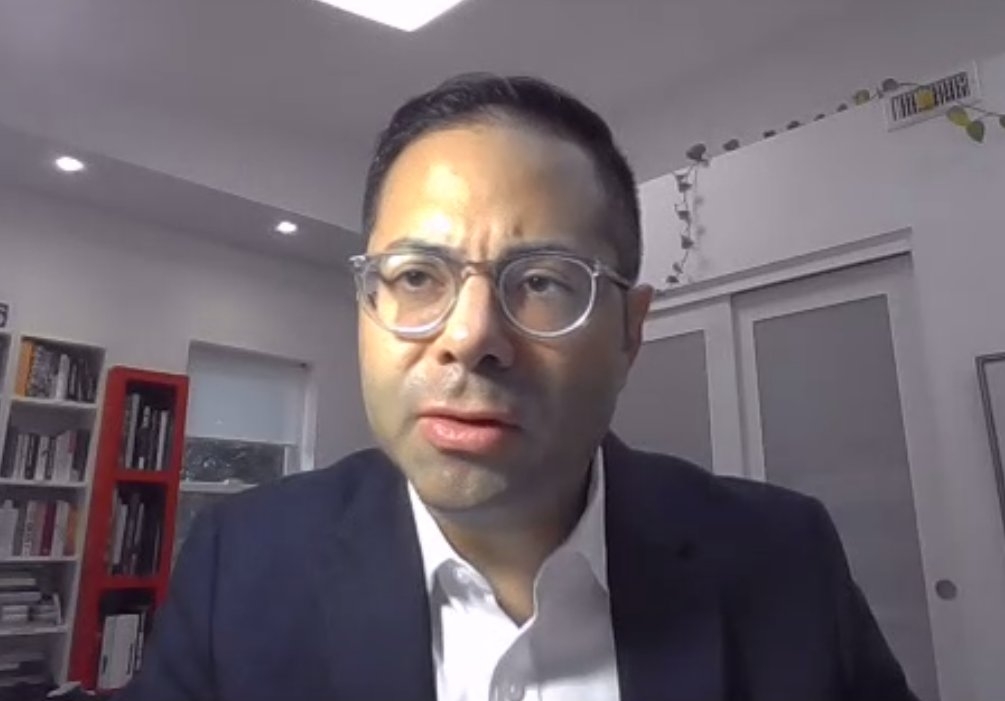 Leonardo Martinez-Diaz, Senior Director of Climate Finance to U.S. Special Presidential Envoy for Climate, U.S. government.
The U.S. government is committed to cutting carbon emissions by half this decade (2020s) and decarbonising to reach net zero by 2050. Its climate initiatives include assessing government exposure to climate risk and increasing international climate finance to USD 11 billion per year by 2024. With the World Economic Forum (WEF), the U.S. has launched a 'first movers coalition' to trigger demand for low-carbon products and technologies to help meet climate goals.
Six characteristics of the insurance industry are needed for it to maximise its contributions to the climate transition, particularly related to technologies. The insurance industry should:
Have actuarial models equipped to adapt to emerging technologies.
Be prepared to take the risk and offer attractive rates for innovative renewable energy technologies.
Be creative and flexible in addressing the particular risks of renewable energy companies.
Look beyond the renewable energy sector to advance decarbonisation, e.g. electric vehicles.
Think about how to leverage its role as asset owner, with USD 36 trillion under management, in promoting green products, such as aligning its real estate holdings to lead standards.
Expand its exit of the coal insurance market, with 33 insurance companies having already done so, as well as consider, "What does it mean to stop insuring the expansion of oil and gas?"

 (Top) Carlota Perez, Honorary Professor, IIPP, University College London. (Middle) John Scott, Head of Sustainability Risk, Zurich Insurance; John T. Colas, Partner and Vice Chairman, Oliver Wyman. (Bottom) Anthony Hobley, Co-Executive Director, Mission Possible Platform, World Economic Forum.
The first panel focused on the need to rethink traditional financing systems in order to accelerate the development and scaling-up of new technologies.
Key messages:
Expanding and deploying technological innovations are key to achieving net zero by 2050, but existing financial systems are unlikely to  deliver the required flow of capital at pace and scale.
Technology alone is not enough. The transition also requires an institutional transformation and a major policy redesign to tilt the playing field toward smart, green and fair growth.
The public and private sectors must collaborate to create policies and institutions that will make investment in transition technologies attractive and profitable.
The insurance industry can 'oil the wheels' of the transition to a net-zero economy by developing forward-looking products to address the perceived risks of new technologies.
Keynote address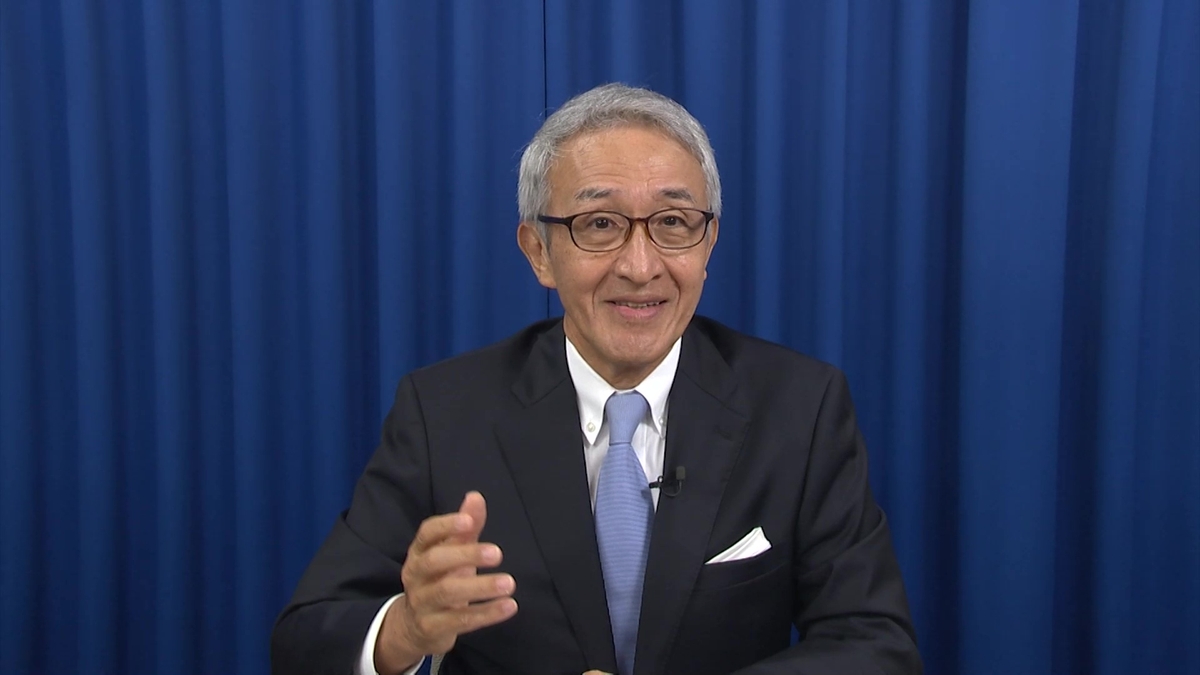 Tsuyoshi Nagano, Chairman, Tokio Marine, and co-chair of The Geneva Association Climate Change and Environment working group.
According to the International Energy Agency (IEA), the transition to net zero by 2050 would require around half of the world's energy to come from new technologies that are currently in the development or prototype stage. However, the commercialisation of unproven technologies translates to an increase in risk. The insurance industry can be a catalyst for managing these risks and attracting investment for new and unestablished technologies, such as hydrogen power and carbon capture, and with its experience in assessing and managing risk, can work with governments and corporates to support them on their pathway to net zero.
Panel 2: How can insurers future-proof and finance technological pathways?
(Top) Maryam Golnaraghi, Director Climate Change & Environment, The Geneva Association. (Middle) Denise Bower, Executive Director, External Management, Mott McDonald; Peter Bakker, President and CEO, World Business Council for Sustainable Development. (Bottom) Joachim Wenning, Chairman of the Board of Management, Munich Re; Mark Versey, CEO, Aviva Investors.
The second panel explored the needed innovations and partnerships to expedite the transition to net zero and meet climate targets.
Key messages:
Unprecedented changes need to be made in a short period of time in order to combat and limit the effects of climate change – there are less than 30 years to reach net zero by 2050, which is not long in the lifecycle of infrastructure projects.
Government intervention will be needed to help create markets for and drive the scale-up of sustainable technologies. This could be achieved through carbon-neutral policy instruments, such as carbon pricing.
The insurance industry can assert its influence through investments and underwriting to encourage de-risking and support the transition to low-carbon alternatives. Insurers have an obligation to engage with new risks, and find ways to make emerging technologies insurable and as attractive as possible to investors.
Investment also needs to focus on climate adaptation. The insurance industry could take on a more prominent role in the high-level debate around climate adaptation.
This conference launches The Geneva Association's exciting new research initiative on 'innovating insurance solutions for de-risking climate technologies towards net zero'.