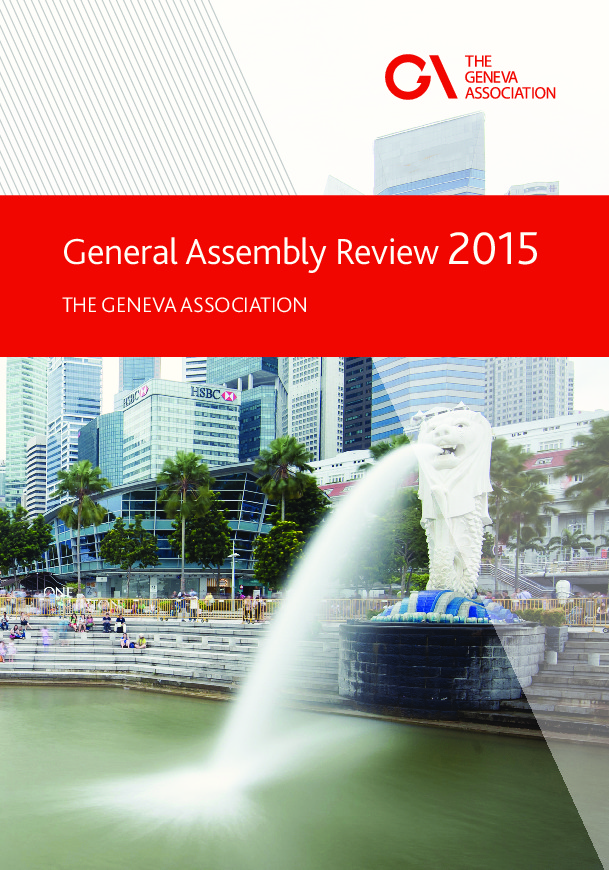 The Geneva Association Annual General Assembly is a unique platform for the leadership of the global insurance industry to gather and discuss economic and social issues that affect (re)insurers. It is an unparalleled opportunity for industry leaders to gain insights and discuss strategic opportunities and challenges with global experts, central bankers and the regulators and supervisors who influence the business of risk management.
This year, we were honoured to have been hosted by the Monetary Authority of Singapore and were fortunate to have experienced the very fabric of the country, both as an economic hub and financial services centre for Asia. In particular we were deeply honoured to have been invited by the Prime Minister to his residence, the Istana and to have the opportunity to gain some fascinating insights on the region from him and the Deputy Prime Minister.
These interactions with the country's leadership were just one part of the wider Assembly in which issues related to climate change and extreme events were debated together with other macro issues such as the geo-political environment, industry innovation and disruption, big data, pandemics and the protection gap in Asia.
I am therefore very pleased to be introducing the General Assembly Review for 2015 which provides just a summary of the very rich discussions and interactions that took place during our meeting.
Finally, on behalf of the Membership, I would like to extend our deepest thanks to the Monetary Authority of Singapore for their hosting of the event as well as co-sponsors Allianz, Asia Capital Re, Munich Re and Swiss Re for their contribution to the success of this assembly.