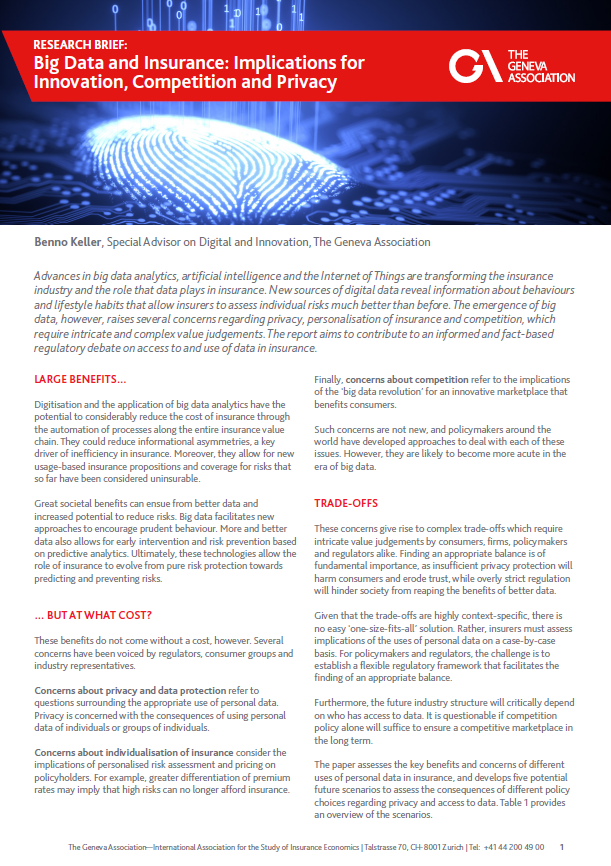 Publication Date: 14th March 2018
Advances in big data analytics, artificial intelligence and the Internet of Things are transforming the insurance industry and the role that data plays in insurance. New sources of digital data reveal information about behaviours and lifestyle habits that allow insurers to assess individual risks much better than before. The emergence of big data, however, raises several concerns regarding privacy, personalisation of insurance and competition, which require intricate and complex value judgements.
This four-page research brief accompanies the report: Big Data and Insurance: Implications for Innovation, Competition and Privacy which aims to contribute to an informed and fact-based regulatory debate on access to and use of data in insurance.