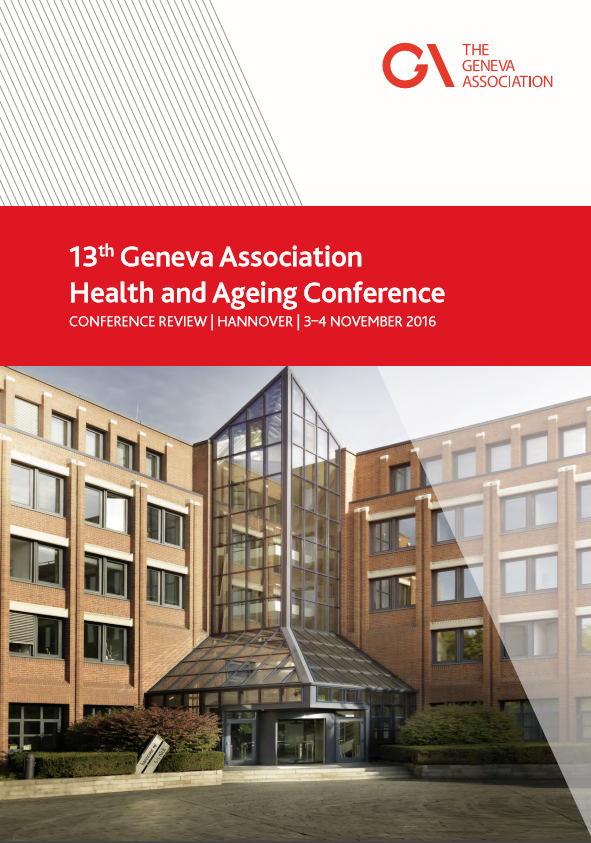 Publication Date: 22nd December 2016
The Geneva Association's 2016 Health and Ageing Conference addressed the protection gaps that exist in the longevity and health markets. Governments, focused on near-term macro-economic issues and fearful of the political implications of reforming failing retirement and healthcare policies are not adequately addressing these growing crises. The private sector has mobilised to fill this gap but the shortfalls and the opportunity they represent remain enormous. Our meeting brought together public and private sector experts, academics and regulators for a discussion on the dynamics of the current situation as well as existing and potential solutions to address it.
The event was generously hosted by Hannover Re.