The Geneva Association's 50th General Assembly, held 1–2 June 2023 in London, was set in the UN Ballroom, the location of the inaugural reception of the United Nations General Assembly in 1946. It was then that nations came together to work for a better future following World War II. A long period of peace and prosperity has since followed, but there is a sense that this is now coming to an end. The insurance industry has a key role to play in helping society navigate this period of greater instability; offsetting some of the more worrying forces at play will require greater engagement and courage from insurers.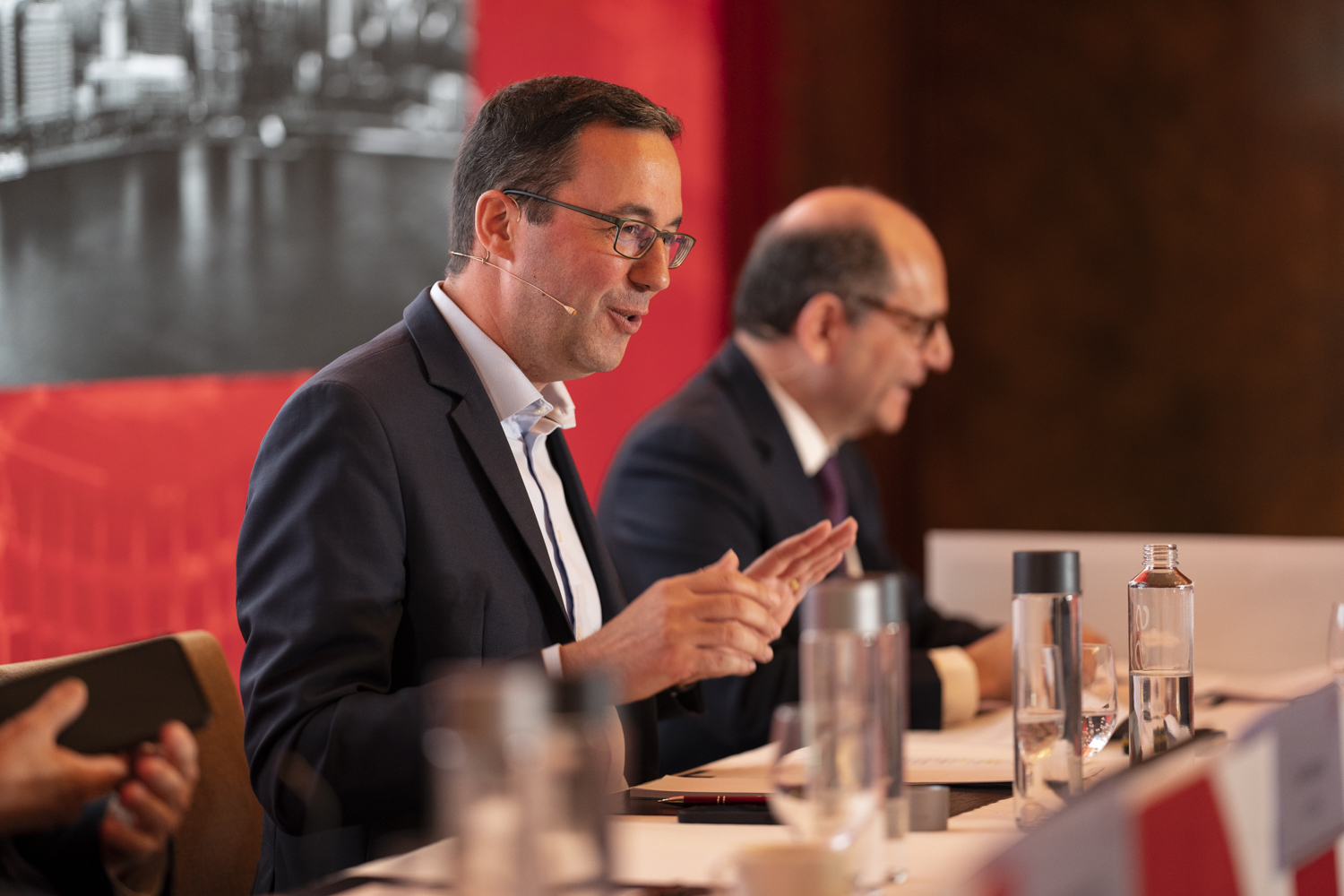 Christian Mumenthaler, CEO, Swiss Re & Chairman, The Geneva Association
Update on The Geneva Association
Recent Geneva Association research highlights include reports on mental health, a new issue on the radar of insurers that has significant implications for the industry, and inflation, a topic that has been top of mind for insurers and their customers over the past year. Since the 2022 General Assembly, The Geneva Association has published nine research reports and held ten conferences and six webinars.
The Association has also been placing more emphasis on stakeholder outreach and measuring the impact of its activities. Thirty-five key stakeholder organisations have been identified and contact has been made with 23 of them, as of May 2023. A series of KPIs for the organisation has also been set and the results are strong: the audience has increased by a factor of 8.7 since 2019, the number of social media followers by 6.2, the number of webinar participants by 2.2 and the number of media mentions by 2. Conference satisfaction has also increased significantly.