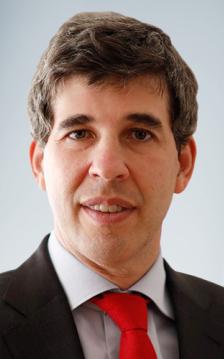 Alejandro Simón | CEO, Grupo Sancor Seguros
Alejandro Simón was named CEO of Sancor Seguros Group in 2016. He joined the Group in 1998. In a previous role as Director of International Operations, he expanded the firm to include subsidiaries in Brazil, Uruguay and Paraguay. In 2014, he was appointed General Director of the Group.
Mr Simón is an actuary and graduated with honors from the Universidad de Buenos Aires (UBA). He holds a Master's degree in Business Administration Magna Cum Laude from IAE Universidad Austral. Since 2009 he has been deputy director of the actuary career center at UBA.