World Fire Statistics Bulletin No. 29
For several years now, the World Fire Statistics Centre (WFSC) has been moving beyond only collecting and disseminating data on fire deaths, injuries and damage (to structures and property), and embracing the wider view of "fire as a vulnerability". We wish in this sense to pay close attention to fires as they are associated with other natural disasters and view fire in the broader risk management and disaster mitigation perspective.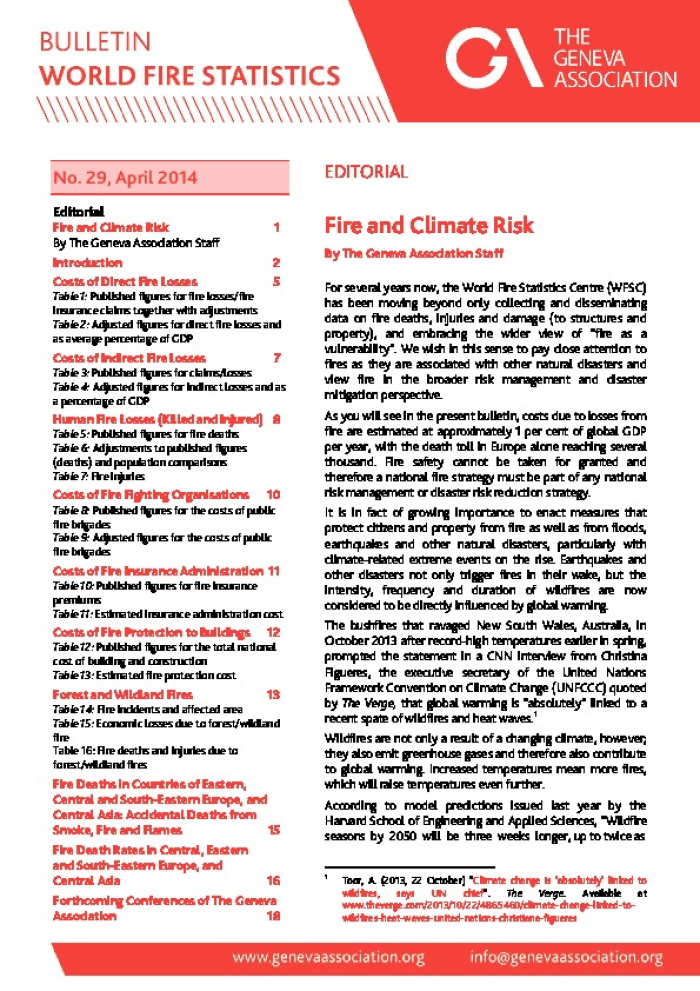 As you will see in the present bulletin, costs due to losses from fire are estimated at approximately 1 per cent of global GDP per year, with the death toll in Europe alone reaching several thousand. Fire safety cannot be taken for granted and therefore a national fire strategy must be part of any national risk management or disaster risk reduction strategy.