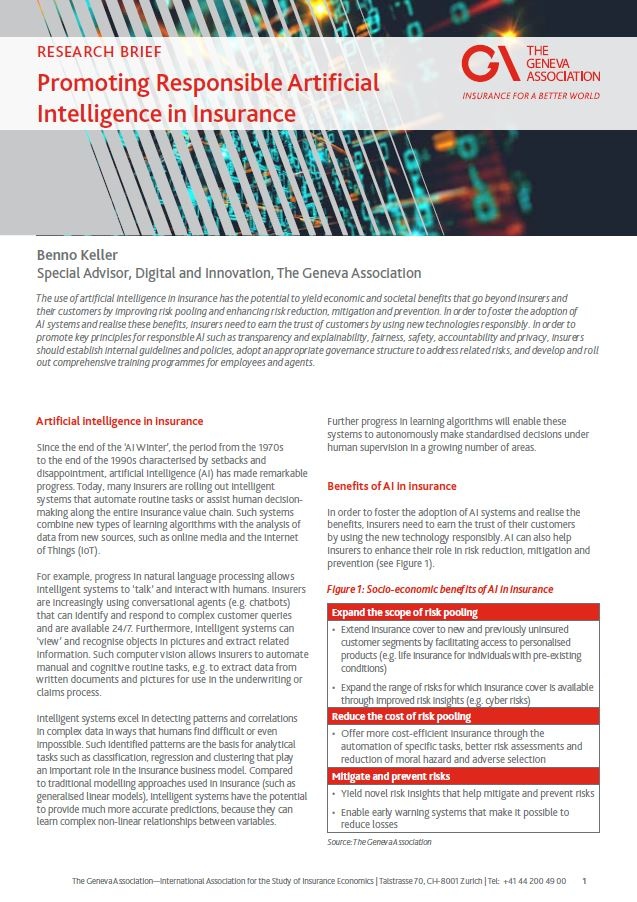 Publication Date: 16th January 2020
Artificial intelligence systems can perform tasks that are particularly useful in insurance—conversational agents for customer service, computer vision to streamline underwriting and claims, algorithms for determining optimal premium rates and more. However, there is intense debate over the unintended consequences and malicious use of AI. The GA took a close look at the key principles for responsible AI and important considerations for their implementation in insurance.
This four-page research brief accompanies the report Promoting Responsible Artificial Intelligence in Insurance.