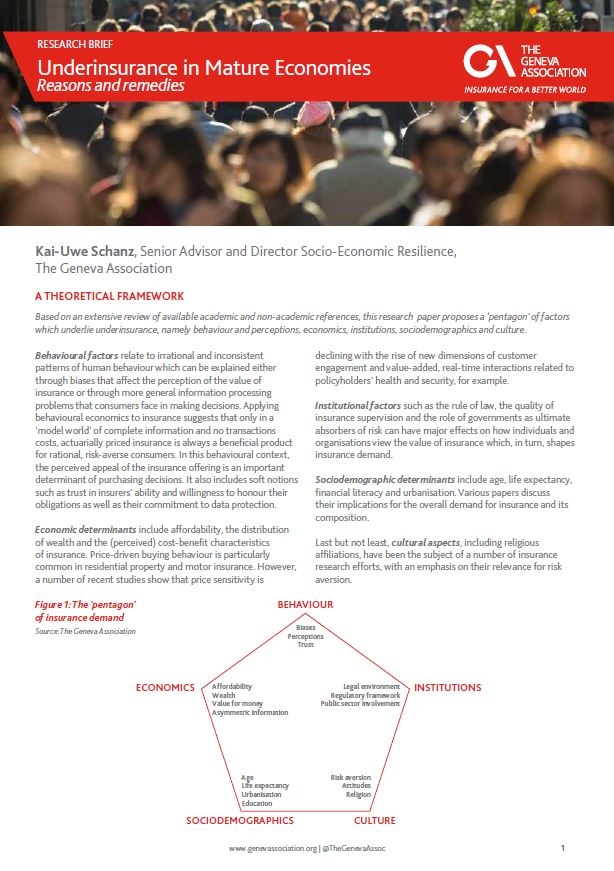 Publication Date: 26th June 2019
The Geneva Association commissioned a global customer survey to identify the main obstacles to insurance purchases, focusing on seven mature insurance markets and including 7,000 interviewees. Research based on the survey's results proposes a 'pentagon' of factors underlying underinsurance: 1) behaviour and perceptions; 2) economics; 3) institutions; 4) sociodemographics; and 5) culture.
This four-page research brief accompanies the report, Underinsurance in Mature Economies: Reasons and Remedies.