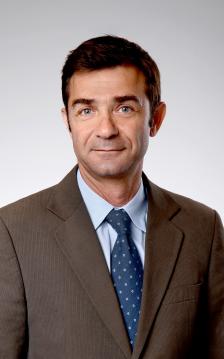 Christophe Courbage | Editor-in-Chief of The Geneva Papers
Christophe Courbage is Editor-in-Chief of The Geneva Papers on Risk and Insurance - Issues and Practice and a professor in international risk management at the Geneva School of Business Administration (HES-SO). From 2001 to 2015 Christophe was a Research Director at The Geneva Association leading both the Health & Ageing and Insurance Economics programmes.
Christophe is a board member of the European Group of Risk and Insurance Economist (EGRIE) and International Faculty of the Singapore College of Insurance.
Prior to joining the Geneva Association, Christophe worked for the Geneva-based private back Lombard Odier & Cie, as an Economist, fist in the London office and then in Geneva in the strategic research department. During his phD, Christophe was research assistant at The University of Geneva and the Catholic University of Mons (Belgium).
His publications comprise several books including Financing Long-term Care in Europe, and articles in journals such as Economic Theory, Journal of Risk and Insurance, Journal of Risk and Uncertainty, Journal of Health Economics, Theory and Decision, and Health Economics.