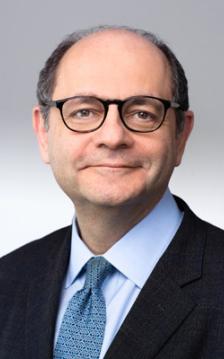 Jad Ariss | Managing Director
Jad Ariss was appointed Managing Director of The Geneva Association by its Board of Directors, effective 1 March 2019.
Before The Geneva Association, Jad spent 24 years with AXA Group, most recently as Head of Public Affairs and Corporate Responsibility. Prior to that, he was Chief Executive Officer (CEO) of AXA Middle East & Africa, leading the company's operations across 14 countries.
Jad joined AXA in 1995 as Chief Financial Officer of AXA Global Risks. In 1999, he became Group Head of Investor Relations.
From 2001-2015 Jad worked for AXA France in several leadership roles, including Corporate Secretary, Human Resources Director, CEO of AXA Entreprises (AXA France's division for commercial lines) and Deputy CEO of AXA France.
Jad started his career as a consultant at McKinsey & Company, where he specialized in financial services. He is a graduate of the HEC Business School in France and holds an MBA degree from the Wharton School of the University of Pennsylvania.