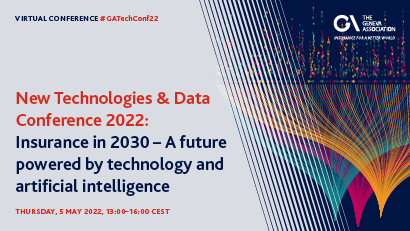 Event Information
The 2022 conference, co-organised with AIA Group, took place virtually on 5 May 2022.
The rapid pace of technological innovation is transforming the insurance industry. Access to even greater data is facilitating enhanced risk profiling and delivering more personalised customer service. This brings tremendous advantages for both insurers and consumers, yet the importance of data privacy and avoiding bias and discrimination cannot be understated.
This conference brought together leaders from across the industry, as well as experts in the field, to provide insights into how technological change can drive new, scalable business growth for the benefit of insurers and customers, using health insurance as an example. We have also discussed how insurers can use data responsibly without jeopardising innovation.
Biographies of all keynote speakers and panellists in the 2022 New Technologies & Data Conference are available in the Speaker Biography booklet.
Programme (times in CEST)
The conference will be moderated by Isabelle Flückiger, Director New Technologies & Data, The Geneva Association.
 
13:00–13:05  
Welcome remarks
Jad Ariss, Managing Director, The Geneva Association
 
13:05–13:20  
Opening address
13:20–13:45  
Keynote speech: Transforming Healthcare Delivery and Health Insurance through Technology
Unprecedented innovations in technology are transforming how individuals, corporates, payers and providers experience and manage health insurance and healthcare delivery, improving outcomes for stakeholders across the value chain. Health insurers require new, technology-driven strategies, capabilities and partners to keep pace with and benefit from these changes. Jonathan Broomberg will expand on the shifts underway and how insurance companies can capitalise on the opportunities they offer.  
13:45–13:50  
Break
 
13:50–14:50  
Panel 1: How Do We Extend Health Insurance to More People Using Digitalisation?
The COVID-19 crisis has accelerated digitalisation and brought care closer to home for millions of people worldwide. But the developments we have witnessed over the past two years are just the tip of the iceberg; if used effectively across the health insurance ecosystem, technology could help to improve the design of services and extend them to more people. This panel will discuss the skills that will be required to support the transformation of healthcare management and delivery and health insurance, drawing on international perspectives from the U.S., Europe and Asia.
14:55–15:55  
Panel 2: Using Data Responsibly for Innovation – How can insurers strike the right balance?
New possibilities in data collection, analysis and usage are allowing insurers to offer risk prevention and mitigation services as well as adjusted premiums to their customers based on more granular risk and behavioural profiles. However, this is also bringing up questions about the responsible use of data in insurance. This panel will discuss how insurers can continue to foster innovation without compromising customer trust by using data fairly and transparently.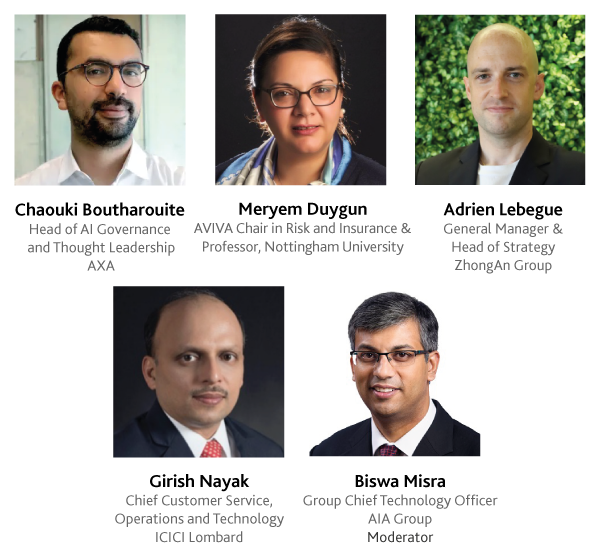 15:55–16:00  
Closing remarks
Isabelle Flückiger, Director New Technologies & Data, The Geneva Association