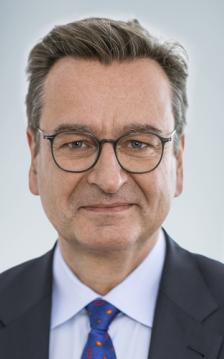 Joachim Wenning | Chairman of the Board of Management, Munich Re
Joachim Wenning is Chair of the Board of Management of Munich Re, a global reinsurer based in Munich, Germany. He was appointed to the Board of Management on 1 January 2009, initially responsible for the Life Division and later also for Human Resources. In his current role he is responsible for Group Holdings; Group Strategy and M&A; Group Communications; Group Audit; Economics, Sustainability and Public Affairs; Group Human Resources; and Group Executive Affairs.
Mr Wenning joined Munich Re in 1991 and has served in a variety of leadership roles at the company in Germany and Switzerland.
Born in Jerusalem in Israel in 1965, Mr Wenning is a graduate in economics from the University of Munich, where he completed his doctoral thesis in 1995.