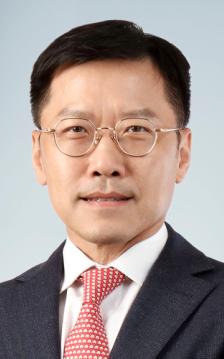 Lee Yuan Siong | Group Chief Executive & President, AIA Group
Yuan Siong Lee became Chief Executive and President of AIA in June 2020.
Before joining AIA, he was an Executive Director of Ping An Insurance and served as the company's Co-CEO and Chief Insurance Business Officer, and previously held a number of senior leadership positions with Prudential plc. He began his career at the Monetary Authority of Singapore and has more than 30 years of experience in Asian insurance.
Siong Lee is a Fellow of the Society of Actuaries, a Chartered Financial Analyst, and serves on the Board of Trustees of the Wealth Management Institute. He holds a Master of Finance from the University of Cambridge and received his Bachelor of Science in Actuarial Science from the London School of Economics and Political Science.
He has received multiple awards and honors for his contributions to the development of the Chinese insurance industry.