Like so many of you, I am horrified by Russia's brutal attack on Ukraine, a sovereign country – the first such attack on European soil since World War II. And I am gutted by the senseless tragedy unfolding there and loss of innocent lives. I express my deepest sympathy to the Ukrainian people: those who have lost loved ones, those who are injured, those who are fighting so bravely to defend their country, those who are fleeing or hiding to escape Russian bombs.
My own family emigrated to Europe, to France, in 1975, to flee the civil war in Lebanon. Since then, Europe has always been a sanctuary for me, a continent without the large-scale conflict and bloodshed my family left behind. What we are witnessing was unimaginable only a short time ago, and the world I grew up in is collapsing. This is not a Ukraine tragedy or a European tragedy. This is a tragedy for all humankind.
At The Geneva Association, we are deeply moved by the outpouring of empathy by many of our insurance CEO members and their companies around the world. This is manifest in their support to organisations like UNICEF, UNHCR and the ICRC, through generous contributions and employee donation-matching programmes – funds that will directly help emergency humanitarian efforts underway and the longer-term needs of the Ukrainian people.
These initiatives demonstrate that 'Insurance for a better world' goes beyond the purpose-driven nature of the insurance business itself.
As a Europe-based organisation with a global membership, The Geneva Association expresses its full solidarity with the people of Ukraine and the fervent hope for an immediate end to this atrocity.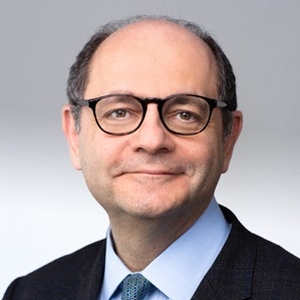 Jad Ariss
Managing Director
The Geneva Association