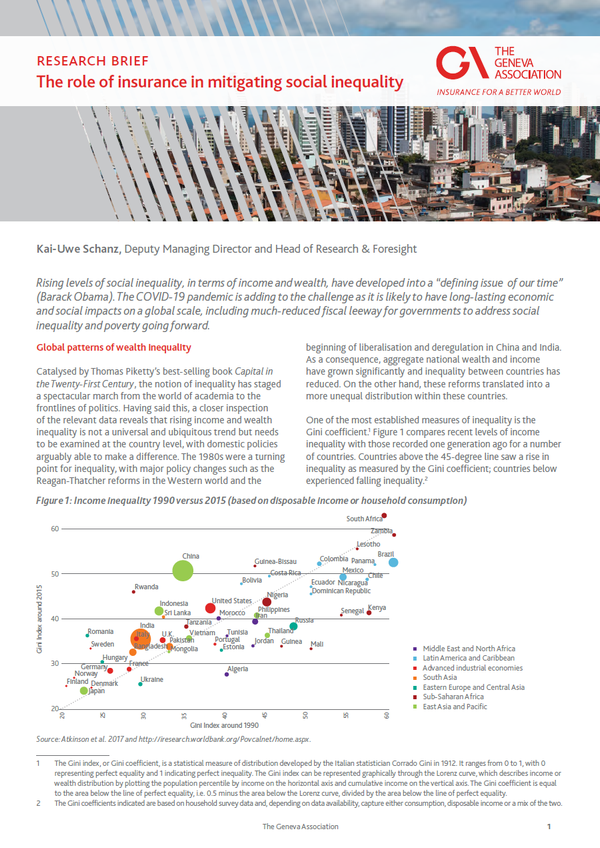 Publication Date: 31st August 2020
Author: Kai-Uwe Schanz
With government budgets severely strained by the COVID-19 crisis and recovery, private insurance solutions could be an important complement to public-sector social protection schemes.
Our research points to four types of insurance coverage in particular that could mitigate the risks of impoverishment and/or contribute to more stable levels of wealth and income: 1) term life insurance, 2) annuities, 3) wage insurance and 4) livelihood insurance.
This four-page research brief accompanies the report The Role of Insurance in Mitigating Social Inequality.
Also of interest: