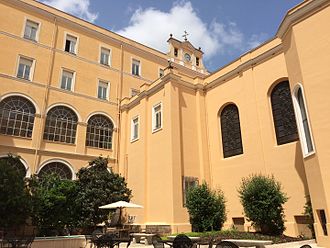 Event Information
Annual meeting of the leading European risk and insurance academics
The 46th EGRIE Seminar will take place from 19 to 22 September 2019 at St John's University Rome campus.
Considered one of the most prestigious academic meetings in risk and insurance economics worldwide, each EGRIE seminar starts with the Geneva Risk Economics Lecture, given by a leading academic on key problems in insurance and risk economics. Luigi Guiso from the Einaudi Institute for Economics and Finance will deliver the 31st Geneva Risk Economics Lecture.
For more details please visit the EGRIE website.