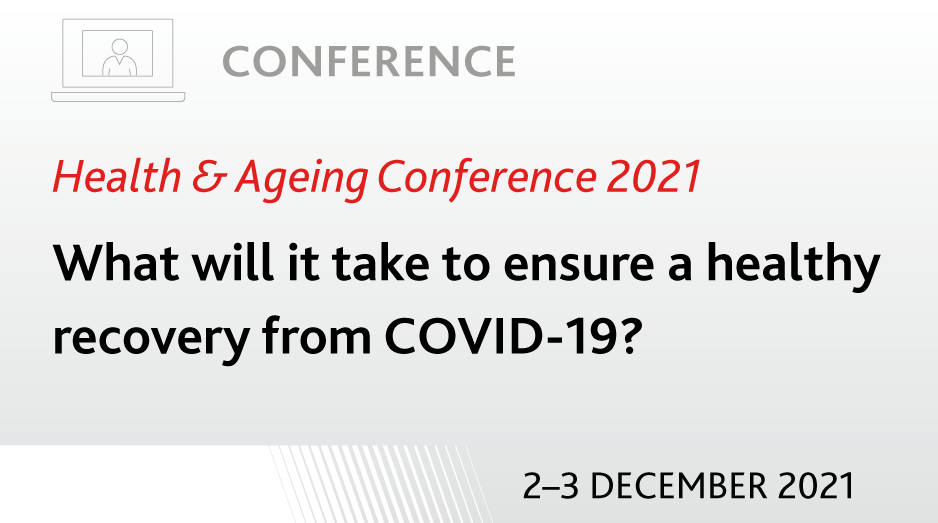 Event Information
The annual Health & Ageing Conference discusses the role of the life and health insurance industry in addressing issues related to ageing societies and emerging health trends.
2021 conference
What will it take to ensure a healthy recovery from COVID-19?
The COVID-19 pandemic will have lasting effects on our lives. A year of lockdowns has given us a new lens through which to consider our wellbeing: physical, mental, financial and – more broadly – societal. As consumers look to the insurance industry to boost protection, health and life insurers are also having to rethink the way they do business to meet the rising complexity of health and long-term financial needs across all age groups. This conference is an opportunity to reflect on the lessons learned and start a meaningful, multi-sectoral dialogue on how health and life protection will need to evolve in a post-COVID 19 world.

The 2021 conference is scheduled to take place in person in London on 2-3 December, hosted by AXA.
Further information will be shared in due course.

If you are interested in attending, contact conference@genevaassociation.org. The conference is by invitation only.

Participants: Insurance leaders and experts specialised in health as well as life, annuities & pensions, academics and representatives of international and non-governmental organisations.