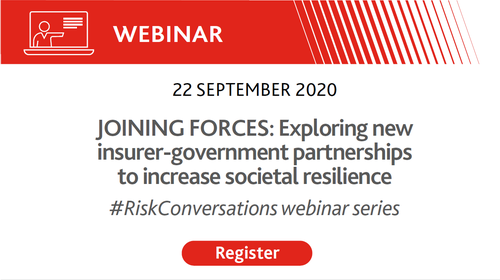 Event Information
22 September, 2:30–3:30pm CEST (8:30–9:30am EDT)
COVID-19 has profoundly impacted government finances and budgets around the world, and public social safety nets are only set to shrink. At the same time, the economic downturn threatens to push people into financially precarious – or even disastrous – positions and worsen social inequality. Fresh thinking and partnerships that protect society but offset the burden on public finances are urgently needed.
Insurers, in their commitment to making society more resilient, are part of the solution.
Speaker lineup: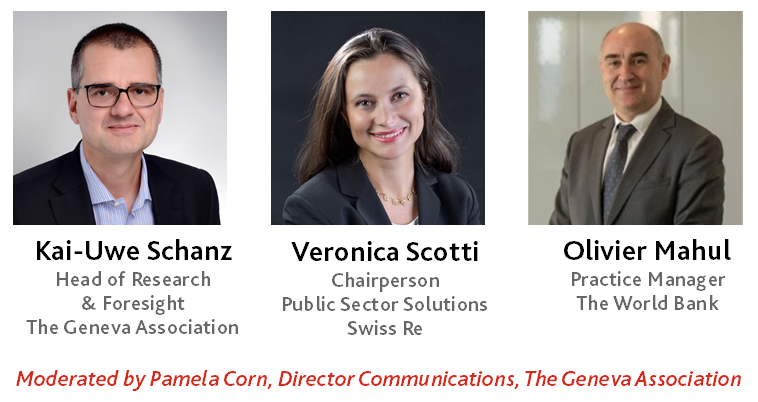 Webinar discussions will dig into two key takeaways of The Geneva Association's latest report, The Role of Insurance in Mitigating Social Inequality:
1) Specific types of insurance cover, existing and emerging, mitigate the risks of impoverishment and/or contribute to more stable levels of wealth and income.
Which insurance products and approaches have the potential to provide meaningful financial protection as a means of reducing social inequality?
2) New public-private partnerships should leverage insurance as a critical part of the social safety net.
Where is the most potential for insurers and governments to work together to make society more resilient to present and foreseeable perils? What is needed for this cooperation to materialise?
We hope you will join us for this timely conversation, moderated by Pamela Corn, Director Communications, The Geneva Association.
This event is part of our #RiskConversations series – webinars to present recent Geneva Association research on today's global risks.