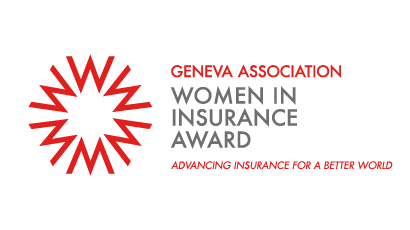 Event Information
Women Sustainability Leaders in Insurance
Celebrating progress toward a better world

29 September 2021, 2:00–3:00 PM CEST
Each year the Geneva Association Women in Insurance Award highlights outstanding women insurance leaders and how they are positively impacting the world. This event celebrated the women recognised by the 2021 award selection committee:
Nina Arquint, Chief Risk Officer, Swiss Re Corporate Solutions, and winner of the 2021 Geneva Association Women in Insurance Award for her leadership in reducing the underwriting of coal, the most polluting and carbon-intensive fuel.
Heidi Delobelle, CEO, AG Insurance, and recipient of a special recognition ('Leadership') for initiatives to support employee well-being and for making climate and environment topics a major priority for AG. 
Lucia Silva, Group Head of Sustainability and Social Responsibility, Generali, and recipient of a special recognition ('Sustainability') for taking sustainability at Generali to the next level and sponsoring the 'Just Transition' initiative, which addresses the effects of the coal phase-out on coal-dependent countries and on workers.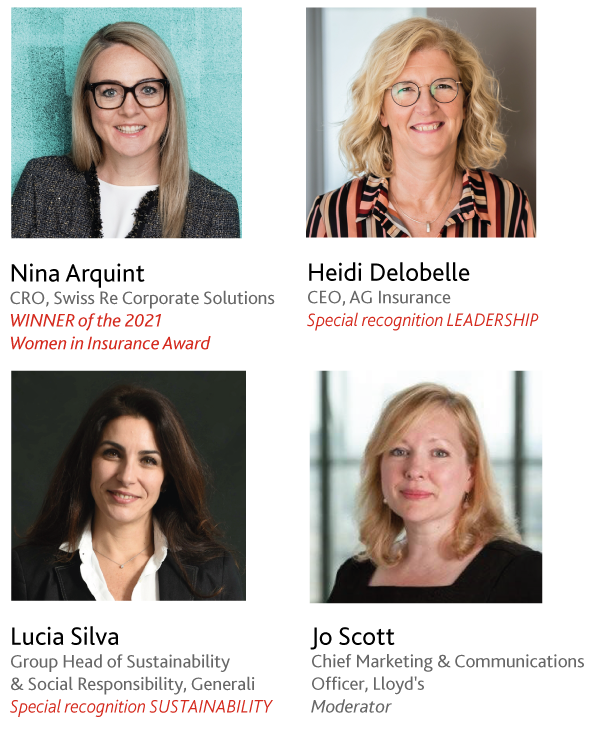 As parts of the world reel from recent, extreme weather events, the August 2021 IPCC report asserts that "stabilising the climate will require strong, rapid and sustained reductions in greenhouse gas emissions and reaching net-zero CO2 emissions." Insurers, as the world's risk managers, are recognising climate change as a core business issue and taking action through their underwriting and investments.
 
The industry's sustainability ambitions, of course, go beyond the environmental ('E') aspect of ESG. COVID-19 has, for example, catalysed significant new social ('S') challenges, threatening the physical as well as the mental well-being of society, insurance employees included. Here, too, insurers are confronting the problem head-on.
In this candid conversation moderated by Jo Scott, Chief Marketing & Communications Officer, Lloyd's, Nina Arquint, Heidi Delobelle, and Lucia Silva discuss their initiatives to advance sustainability objectives – the tangible benefits for society, key success factors and what the work has meant to them.