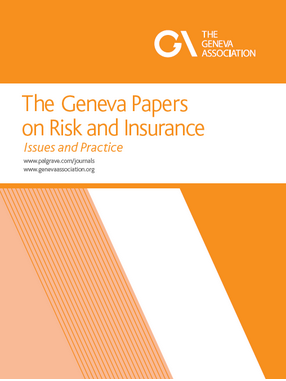 Publication Date: 3rd April 2019
The financial risk of facing the costs associated with future needs for long-term care (LTC) is still largely underinsured. In fact, the cost of LTC can even be catastrophic, resulting in ruin for a number of elderly people and their families. Financing LTC risk is therefore becoming a pressing issue for many countries confronted with an ageing population and growing LTC needs.
This special issue of The Geneva Papers on Risk and Insurance is devoted to the role of insurance in financing LTC, and addresses three topics in particular: the reasons for a limited development of LTC insurance markets, the effect of LTC insurance purchase on the financial well-being of individuals, and the major research areas, both current and future, in the field of LTC insurance.
Read abstracts from this Special Issue on Springer.
To access current volumes, please log in to the Member's Area.