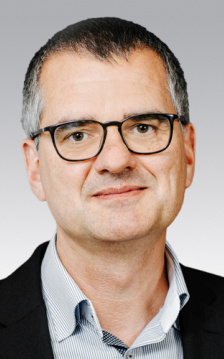 Kai-Uwe Schanz | Deputy Managing Director, Head of Research & Foresight
Kai-Uwe Schanz was appointed Deputy Managing Director and Head of Research & Foresight of The Geneva Association in November 2019.
Before joining The Geneva Association, Kai spent 12 years co-running a reinsurance-focused strategy, business development and communications consultancy, which he co-founded in 2007. During those 12 years, he served as an external advisor to The Geneva Association. From 2016 to 2018 he was a non-executive Member of the Board of Directors of Trust International Insurance and Reinsurance Company in Bahrain.
Kai started his career in re/insurance in 1995, as a senior economist at Swiss Re, before moving to Hong Kong as the company's chief economist for the Asia-Pacific region and returning to Zurich as Managing Director Global Communications Content. In 2004, he joined Converium (which was later acquired by SCOR) as Head of Corporate Development and Communications.
Kai holds a Master's degree in economics from the University of Konstanz (Germany) and a Ph.D. in economics from the University of St. Gallen (Switzerland). In 2003 he received a life-time appointment as Research Fellow at Peking University