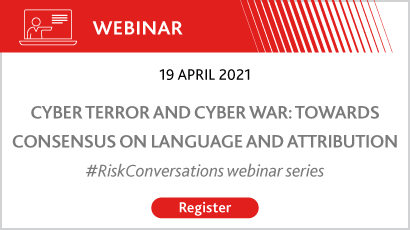 Event Information
Monday, 19 April 2021
14:00–15:15 CEST / 8:00–9:15 EDT
The COVID-19 pandemic has underscored for insurers the importance of linguistic clarity in policy wordings to avoid ambiguity and its potential consequences: litigation and reputational damage. In the cyber realm specifically, the re/insurance community would benefit from common language to define cyber events, as well as a common approach to attributing them. This would make it possible for industry to holistically assess their risk exposure, promoting the insurability of cyber risks.
These are the issues addressed in two recent reports by The Geneva Association and the International Forum of Terrorism Risk (Re)Insurance Pools (IFTRIP) Cyber Terrorism and Cyber Warfare Task Force.
Speakers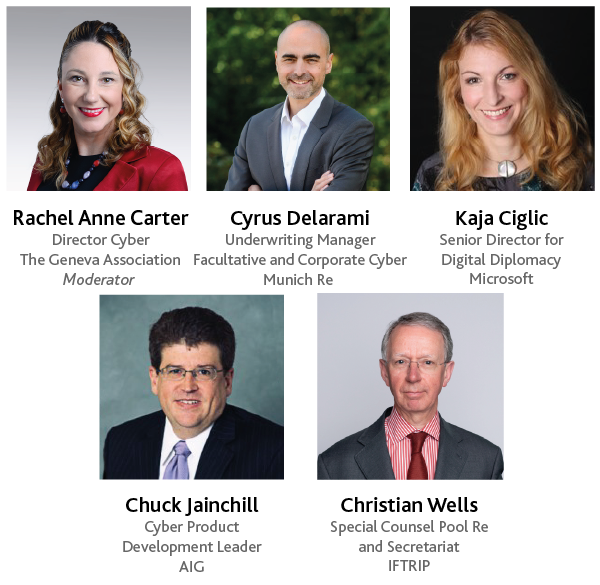 Join us for this Risk Conversations webinar with task force members and cyber experts, who will present the key takeaways of the reports and address pressing cyber concerns for insurers:
Proposed language to describe cyber acts that fall in-between cyber terrorism and cyber war
How the industry can collaborate to optimise existing processes for attribution and characterisation
Potential for cross-sector collaboration as well, towards developing international norms around attribution
Insurer capacity to absorb related losses and help close cyber protection gaps
This event is part of our #RiskConversations series – webinars to present the findings of recent Geneva Association research.